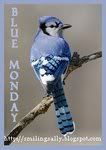 It's time to put up the christmastree.
In my country, The Netherlands, it's tradition to celebrate Sinterklaas first.
It's a special event that lasts from the second half of november until the night of 5 to 6 december.
During that night gifts are left by Sinterklaas and his Zwarte Pieten for all those who have been kind the past year.
The weeks before the children were allowed to place their shoes somewhere where Sinterklaas and the Zwarte Pieten could find them and put a small gift in them. But in the night of december 5 to 6 the gifts are a lot larger.
It's a children's event mainly, but grown-ups exchange gifts too. mainly during a nice gathering around that date.
The whole event is the gift-part of Christmas.
The tradition has grown in other countries into boxing day at Christmas, because that was far more convenient for those who worked and their bosses. The parents didn't need to take a day free of work, which benefitted the economics.
This year we didn't celebrate Sinterklaas at all.
We just exchanged chocolate letters, one of the traditional foods, and that was it.
Not even all the kids visited that day.
So I felt
blue
that yet another era has been closed.
It was such fun to see the happy faces in the morning.
As a tradition we wait to set up the christmastree until after the Sinterklaas event.
So that's today.
Last year the tree was full with blue and silver ornaments, but this year I don't know.
I even don't know where to put the tree.
Guess I'm a bit blue still.
Want to participate too?
Click the image on top of this post.
I'm working on my blog, when the commentsection doesn't work: there's a commentbox at the right, just in case.... :)