1) Have you ever been to the Atlanta?
Such a pity I'm not american and no one knows that non-americans need to be filled in about certain american things.
Well, at least I'm sure I've never been there.
2) Do you enjoy traveling by train?
Yes, a lot!
We always try to get the cheap day-tickets and go to places in the country where we've never been or where we visit friends.
3) "Midnight Train to Georgia" is Sam Winters' signature number at the karaoke bar. What's your go-to song when you take the mic?
I've never been to a karaoke bar.
But I know many songs, so as long as the texts are a few moments up in front, I'm OK.
4) Do you drink tea?
I used to, but not any more.
I love cinnamon tea.
5) What's the most recent thing you purchased for your home?
Oh, you caught me...
A small fabric bird, kind of patchwork, with bells.
6) Are there dishes in your kitchen sink right now?
Yep, and they're waiting for me... Imagine...they're all for me....
7) Have you ever been fingerprinted?
No.
8) What was the last check you wrote?
That's ages ago. Can't remember it.
9) What color are your eyes?
Blue...grey blue.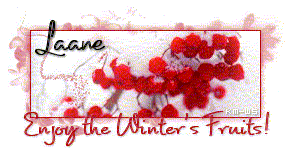 Want to take part too?
Click the logo.