1) Sam is crazy for The Lion King. Do you have a favorite Disney movie?
Not really. A while ago I saw a movie about an african girl. Can't remember the name, and I don't know it was Disney. But it was very nice.
2) The song tells us that Hakuna Matata "means no worries." Is something worrying you right now?
The cost of living on a daily basis, at the moment. It make me feel I'll never realise my dream of moving into a small cottage and spend my old days on writing, photographing and growing my own vegs.
3) Who is the most optimistic person you know?
Most of the time I'm that one.
4) Elton John wrote "Hakuna Matata" but didn't record it. Name a song Sir Elton is famous for singing.
Oh my dear! I feel like making a schooltest.
5) Can you play the piano?
Yes, and organ too.
6) Congratulations! You just won a guided African Safari Tour! 8 days in Zambia and Botswana for you and a friend. All expenses paid, and allowing you access to breathtaking, unforgettable sights. It takes at least 30 hours to get there, and before you go you'll need yellow fever and hepatitis vaccinations and medication to prevent malaria. Are you up for it?
No problem. When? Tomorrow?
7) There's been a mistake. You really won a 4-night Disney Bahamas Cruise for two. Are you relieved or disappointed that you'll be partying with a guy in a Simba suit on the Lido Deck instead of observing a real lion in the wild?
Oh yes, I am disappointed, although I'll swallow and leave the mistake in the past and try to get my mind turned to half the time on a cruise. Can I take both cruises one after another, please! I need a break.
8) Let's bring this back to real life -- do you have any vacation plans?
Oh, it was make-belief? What a pity.
No vacation plans yet.
9) Describe your luggage. Is it durable and high quality? Or are you like Crazy Sam, who has been known to use an Old Navy shopping bag as her carry-on?
Depends on where I go.
I've won a very good hard cover case last year. It is huge! It'll do for a long trip from home.
Otherwise it's a bit less quality, but nice.
And an over the shoulder bag.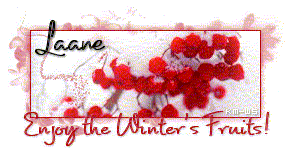 Want to take part too?
Click the logo.
Logo made by me with photo from Mirna.