1) In honor of Valentine's Day next week, what's the most romantic movie you can think of?
Out of Africa. It's still my favorite.
2) The Way We Were was a tearjerker. Do you think that most real-life love stories end in heartbreak? Or do you believe in happily ever after?
I know happily ever after does excist, but most love stories end with real life.
3) What's your favorite love song?
Depends...
4) In 1993, Barbra Streisand married actor James Brolin, who first became famous as Dr. Steven Kiley on Marcus Welby, MD. Who is your favorite TV doctor?
Oh dear. I don't even know his name.
So let's be bold: Dr. Bob of As the World Turns.
5) In 2012, Streisand renewed her contract with Columbia, where's she's been recording since 1963. So she's been with the same label for fifty years! Where have you worked the longest, and how long was that?
10 years at university as lecturer. And 10 years at a magazine to learn to be a journalist.
6) Sam Winters once worked as a hostess in a chic bistro in Worcester, PA. That's why she frequently gets frustrated by bad service in restaurants -- she's certain she could make it run more smoothly. Where do you find yourself getting annoyed most often?
Everywhere where they need forms to be filled in.
They have the stuff on their computer.
Oh and when organisationshave a mailform on the site and then they mail back telling me to phone them.
I always say I can't hear. LOL!
7) Have you ever taken a polygraph test?
No, should I???
8) Crunchy, smooth or organic peanut butter?
None.
9) Describe your favorite sweater.
It's not the nices, but I wear it in the house everyday, except when it's in the laundry.
Red fleece.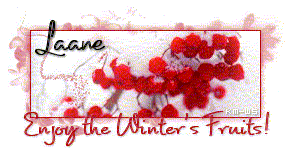 Want to take part too?
Click the logo.
Logo made by me with photo from Mirna.