1) Can you recall a time when you danced and romanced like you "owned the night?"
Oh yes. I used to enjoy dancing and life so very much, that I felt happy and pretty just because of it.
2) Samantha Winters admits she earned the name "Crazy Sam" during her party girl days in the 1980s. But now she's in bed by 11:00 PM. Do you have a regular bedtime?
No. I'm much older than she is, but I'm still a bit crazy.
3) Lady Antebellum is one of the most popular acts in country music. Do you often listen to country music?
Sometimes, not often.
4) Are you responding to this meme on a desktop or laptop or phone or tablet?
Desktop, before I'm going to work on the paper.
5) How often do you check your horoscope?
Hmm, haven't done that for quite a while.
6) Congratulations! You just won a trip to Switzerland! Is your passport up to date?
Yep, and I can leave within an hour. So give me the tickets.....NOW!!
7) Do you know how to snow ski?
Nooooooo, ...
but I know the theory... so where are those tickets???
8) What's the first beverage you drink in the morning?
Coffee
9) Are you a good speller?
Yep. But I'm also the typoqueen, so I always need to read my texts one extra time.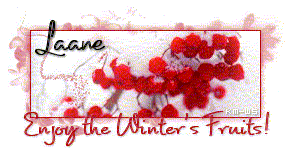 Want to take part too?
Click the logo.
Logo made by me with photo from Mirna.

You can request the logo, but only when you will credit properly.
There's also a header and a square of 125x125 available.