1) Has anyone ever told you that you resemble a celebrity?
Yep. My voice was the same as from the french singer Barbara.
2) Is there an actress or actor whose movies you make it a point to see?
No, not really.
3) We're stopping for refreshments before we go in to see the movie. What's your refreshment stand order?
we never go for refreshments before, because it's too expensive.
At home we take a cup of coffee first.
4) When did you last consume an alcoholic beverage? What was it?
Pfff.. one sip of cheap champagne at the new year's celebration. Ugh.
The last I liked was a berry drink. Never taken one, but it was a nice surprise.
5) Are you jumpy? Do you startle easily?
No, too much grounded. LOL!
6) Do you wear a watch?
I love watches, collect old watches and pocket watches. Almost never wear one.
7) When was the last time you tried a new restaurant?
A month ago...when I tried the berry thing.
8) What color is your wallet?
rainbowcolour stripes.
9) How much does it have in coins right now?
Hmmm.... about 3 euro.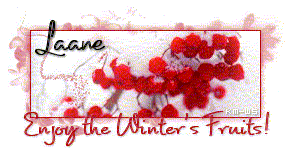 Want to take part too?
Click the logo.
Logo made by me with photo from Mirna.

You can request the logo, but only when you will credit properly.
There's also a header and a square of 125x125 available.