1. I read that Bud Weiser & Kathy moved into their new house! When was the last time you moved? Where to?
25 years ago...to this house.
2. If they were making a Hall of Fame for the blogosphere, name a blogger or two who you think should make the list. Why?
Maitri, because she is honest, positive and a heart warming person.
3. What are couple of funny things you remember your parents saying? (Like, "They're starving there in China, so finish what you've got." - John Lennon) Do you say them to your kids?
I can't remember.
4. What is something that has happened to you that you would consider a miracle?
When I was young I went against routine and was away from my room when a heavy lamp came down. I would have been killed if I had done what I always did before.
5. What is it too late for?
It's never too late. When you can't do it in real life you can always dream about it.
6. What do you try to stay away from?
Negative people.
7. When you get into a disagreement or fight, how often are you the first to apologize?
As often as I'm wrong.
8. Tell us about a current issue that you're unhappy with.
Political situation in our country and some other areas in the world where people are supressed.
9. How often do you update your blog/site and why?
Under normal circumstances each day, but last week less because we were ill.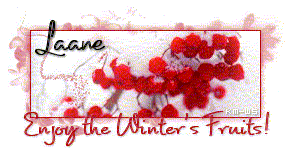 Want to take part too?
Click the logo.
Logo made by me with photo from Mirna.

You can request the logo, but only when you will credit properly.
There's also a header and a square of 125x125 available.