1. Do you live close to where you grew up? Why?
I live in the same town, but in another part of town.
Why? Because I had all the educational opportunities here. And after I married and got kids we had all the facilities near.
2. Have you ever been so angry that you almost lost control?
You mean become violent? No. I'm not that kind of person.
But I lost clear thinking, I wasn't able to keep enough distance from myself to reflect on what I was doing. Luckily I didn't do anything stupid, just got caught in being angry. Happened once.
3. Are you a fan of a musical act that slightly embarrasses you?
Huh? No.
4. Is there a movie that always makes you cry?
Yes, Out of Africa.
5. Who is the most famous person that you've met?
Hmmm... I've met quite some famous people. Writers, bisshops, singers. All very nice people.
6. Before you leave your home, what must you have?
Lipcare.
And the government wants us to take our passport with us. Especially in the middle of summer I don't know where to put it.
7. What do you miss the most about being a kid?
Being with my gram. Helping her.
8. Tell us about a passion of yours that your readers would not expect.
I don't know what they expect.
But OK, I
ll have a try.
I would like to go on a trip in october to the base camp of the Mount Everest.
I won't ever be able to find 2295 euro to go there, but I would practice for it if I had the opportunity. And succeed.
9. At what age do you think you'd be to think, "I've had a great run"?
I don't know what you mean.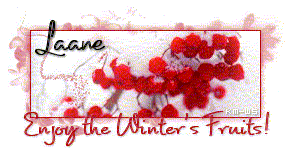 Want to take part too?
Click the logo.
Logo made by me with photo from Mirna.

You can request the logo, but only when you will credit properly.
There's also a header and a square of 125x125 available.