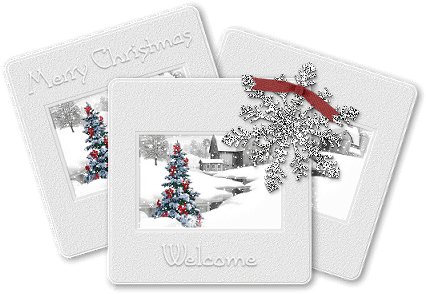 Yep, I'm dreaming of a white christmas, because the world here looks more like early autumn. There are still autumncolours on the ground and driving through the woods made us feel like it's autumn. Through the bare branches up the slopes of the hills it looked like the trees were still wearing their autumn leaves.
It was boring in the shops. They didn't buy too many christmasitems in fear of too large a stock, and they didn't have any christmasmusic. It feels like it's the most boring time before christmas ever.
Adding to it most of us are coughing because of a nasty cold that has many people in this area in it's grips, including me, so it's best to dream and dream on.
This morning I was really dreaming. Dreamt there was a video camera installed, secretly installed, at the left corner of our windows. Like we never shut the curtains.
Maybe it was because I feel so tired and have the feeling I'm never alone here in the house anymore.
Well, no need to be alone at christmas this year. The kids will be all home, including the new girlfriend on one of the boys.
We've decided for a simple christmasdinner.
Mainly because we're with so many.
But we've got enough for all and visitors who walk in, so it's ok.
Second christmasday we'll have dinner at the oldest, like the past years.
That's fun too, because he's got different options to cook and has far more room to prepare things.
And he can put the dirty dishes in the machine. Lol!
Last night we were talking about christmascelebrations in teh past. It's fun to hear what the kids remember. Some the red and silver tree, others the images on the window.
Let's see what will create memories this year.
Have a very happy christmas and create lovely memories.