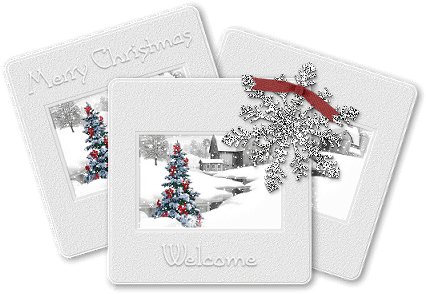 Isn't it great to wake up in a white world again?
Today we went to the oldest son for dinner.
The girls went early because they wanted to assist him.
Because of my lungproblems it was decided to ask a friend to drive us, and he gladly did.
Otherwise we would have to walk about 30 minutes, then wait for the bus and even be uncertain about being able to go back.
By car it's not even 15 minutes from door to door.
I really enjoyed the snow everywhere. All trees and shrubs carry a hat of about 40 cm of snow.
We had a gourmet dinner. It was delicious.
A few boys took it upon them to bake the meat and they did very well.
I felt so proud to sit between these young people who really enjoyed it to make others happy.
After that we enjoyed opening our presents.
It had been a huge toodoo to get something nice for everyone, because of the snow.
But everyone was content.
I didn't expect much and that turned out to be OK, because I got an alarmclock (without radio....) and a small statue that was a perfect copy of one that's already sitting on a shelf in the livingroom, for everyone to see.
It's this one: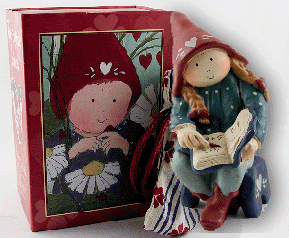 Sorry for the bad quality of the merged picture.
The statue is a few cm's high, from the series Kabouke.
It comes with a box.
Inside the box the statue is kept in a cotton bag, under foam.
There's also a leaflet in it with information about the collection.
It's a collector's item.
I'm willing to sell it to the highest bidder, and the money will be used for autism.