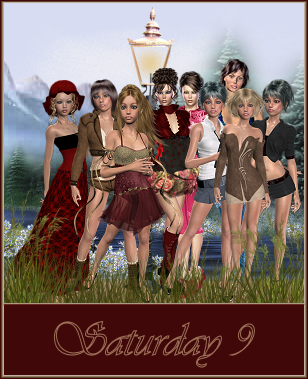 1. When was your last train ride?
Last week, when we had the talk about our parenthood.
2. How many foreign countries have you visited? Tell us about one.
France (short)
Italy (Liked it. The dolomites were wonderful, pizza good and people kind))
Austria (loved the mountains.)
Germany (Nice nature)
Belgium (our neighbours, like Germany)
Luxemburg (nice nature too)
UK, all parts.
Those who know me know I consider the UK as the place to be.
I love nature, archeology, history,m the language, everything.
3. What do you always take with you on vacation?
Lipcare and a cardigan
4. Tell us about something you've lost recently.
Can't remember I lost something.
Most of the time when I can't find something it appears again.
5. Do you prefer action packed vacations or relaxing ones?
You mean sunbathing? I don't like that.
I loved climbing mountains, so I hope to be able to do that again.
But when I'm too old for that I would love to find a way to enjoy nature and to look around.
6. How long will you wait in a check out line before abandoning your purchases?
Depends. But I don't like waiting that long.
7. How old do you wish you were?
21.
Old enough to be taken a bit serious and young enough to have a whole future.
8. Do you consider yourself kind?
Yes, I'm a very kind person, but I've learned to be very analytical and critical too. Even when I smile, do people consider critical remarks unkind. That's how people are.
9. Tell us about your tattoos. Or if you had to get a tattoo, where and what would it be?
I don't have a tattoo, bit I've always wanted a bracelet tattoo near my hand.
I haven't found the right design yet.
Something art nouveau, art deco, with a lotus perhaps.
Want to take part too?
Click the logo.
Logo made by me with tubes from Pann's Place.

You can request the logo, but only when you will credit properly.
There's also a header and a square of 125x125 available.