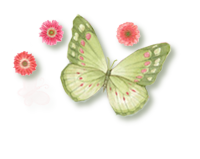 So yesterday I informed the schoolleader about the assumption that we're members of a sect and the resulting discrimination of my daughters.
Today I got a mail from the teacher who made the assumption.
A mail with an excuse.
But only to us as parents, and it sounded like someone had dictated her. In fact her language was so far below standard that there's no other explanation.
She also wrote some more things, but nothing that even suggested she took responsibility for the almost two years my daughters had a rotten time.
I replied that I thought that a mail was not enough in this case, and there should be a talk in person, mainly with the girls, as they have been hurt worst.
(Which was kind of neat, because I thought that she'd best offer us a 3 month's tour for the whole family around the world).
When the girls came from school it turned out that she'd spoken with one of them and had tried to talk her into believing she did a lot against bullying.
My daughter replied: "I haven't experienced anything of that."
She sure didn't hear any excuse for telling the world we're members of a sect.
In the meantime the schoolleader had replied: according to him we had an appointment with the coördinator and he referred the issue to him.
Indeed, the coördinator suggested a date, but we didn't make an appointment yet, because I thought I'd better cool down before replying.
In the mail the guy stated that we'd best forget the issue and move on.
I think he forgot that the school informed the organisations who are investigating our family to see if we're fit parents that we're members of a sect and gave a description of one of the girls that didn't fit the picture.
So what is just a dull mistake for them has huge implications for us and can even result in the girls taken away from us.
Tomorrow I'm going to suggest a talk between the girls and the teacher, with someone from outside school to make it a fair talk.
And I'm going to report the discrimination.
Not giving the right example to the girls by not taking responsibility is unbelievable!
What do you think?