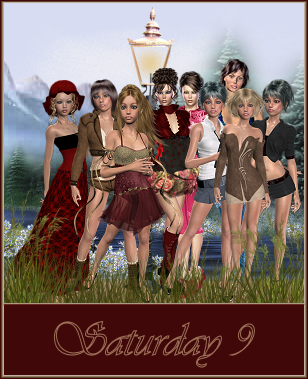 january 16 2010
1. Is there a blog as far as its appearance goes that you think is the most fabulous?

A friend had a good one, but it's gone.
Right now I'm so tired that I can't think of one.
2. Do you like the look and the contents of your blogs?
I like the look, and as far as the content goes: I do all I can.
3. Have you ever thought what would happen to your blog in case you died?

Print it for the children and then close it. Or leave it alive forever.
I have the password at a certain place, so they can find it and tell other people what happened.
4. Has any particular blogger had a great impact on how you set up and write your blog?
5. Would you want a fellow blogger to give you suggestions or criticism of what you write?
In the past someone read it and criticised.
Now I write for myself abnd I don't mind that other people see it too.
6. Is the number of visitors each day to your blog important to you?
Not for me, but it is for others.
7. What percentage of your readers do you think actual comment?
This time of year? Just a small number.
8. Do you have a favorite blogger who does the memes that you participate in?
Come on, I don't want you all to fight!
9. How often do you update your blog/site and why?
Seasonal update of the look, and daily posts.
Have a great weekend!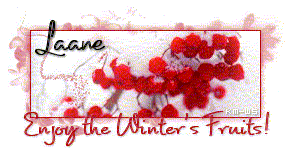 Want to take part too?
Click the logo.
Logo made by me with tubes from Pann's Place.

You can request the logo, but only when you will credit properly.
There's also a header and a square of 125x125 available.