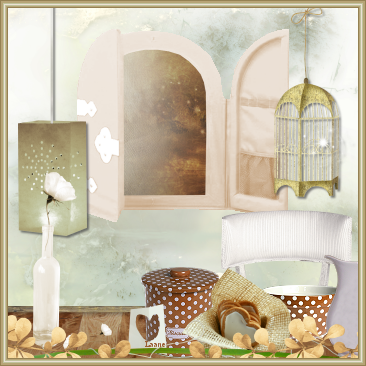 january 31 2010
I love presents and like everyone else I like to win.
And, to my big surprise, I did.
At
Marta Designs
.
She created a wonderful scrapkit called "VANILIA LOVE" which you can find
at her blog
.
Because I had no photos on my computer to scap with I just started to play around and came up with this image.
It makes me want to sit there and look at you right through the screen. :)
The graphics are beautiful.
They are of a lovely colourpallet that fits this time, but also other seasons of the year. It's just how you combine them.
Marta has examples of scrappages at her site.
But I'm sure that the kit alone is inspiration enough.
Thank you Marta!
Give yourself a present and have fun all others.