December 14 2009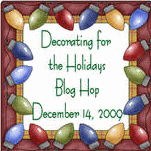 I used to love the time before christmas.
Going to the attic and opening the boxes with christmasdecorations was almost a holy activity.
With only one or two children asleep I could spend almost all afternoon looking at angels, old cards and all the glitters before taking them down.
But things have changed.
Autism entered our house and the 4 boys soon showed a wide array of the autism spectrum disorders. The youngest boy had the most severe form: classic autism.
He faces daily problems of adjusting to things we just take for granted. What we enjoy can be a disturbance for him, what we love can disrupt his feeling of wellbeing.
Now it seems long ago that I discovered that the light caught in a christmas ornament can pierce into his brains like a knife, that the smell of the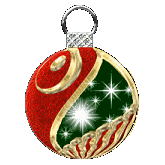 christmastree can overpower all his senses and that christmas makes him feel lost in time and space.
All the changes that take place makes him feel like his home isn't his home anymore.
When it's fully decorated he feels like a stranger in a foreign world and he behaves accordingly.
This discovery made me understand a lot of what many autistic children go through.
Their parents and family members complain that they behave so bad at the most important days of the year and often they don't understand why.
Some children don't have to deal with autism in such a terrible way as my son does.
They only have part of his sensitivities, but with the many changes that take place during christmastime there are far more disruptive events that during other parts of the year.
Decorating for the holidays has become a step to step procedure that is undertaken each year with caution and consciousness.
In a way I'm used to thinking how my son might be influenced by what is done.
Introducing changes is done step by step.
So you won't see my house in the normal look at one day and fully decorated the next.
Oh no!
You'll see a red line through the room with two ornaments hanging on it.
When the cards arrive, he helps me hanging them on it.
Whenever he likes a picture my mind scans the memories of all the christmas items I have. Is there something similar? A music box perhaps?
Each day something is added to the decorations.
The stockings on the door, a basket, ribbons on the lamps.
The same goes for smells.
He likes applepie, so you'll find me baking one, with extra cinnamon, and sudden smells beside it, like anice and clover.
By attaching new smells to smells he likes I'll introduce what he has forgotten from last year.
But each day is a new one.
He can wake up and find out the light outside is different from what he expected and it disrupts our life. He'll feel irritated, angry, and explaining doesn't always help.
Friends sometimes laugh when they see how slow my house is changed into a christmas place.
Changes even take place after christmas, right through the change of years until the 6th of january brings a halt to adding items.
That evening we sit down and I'll tell the story of the three wise men that left all their secrurity and wellbeing behind and made their curiosity lead their way.
They followed a star and didn't know where they were going.
They just knew deep inside them that traveling through life brings insecurities and feelings of being lost and alone, even when they were together.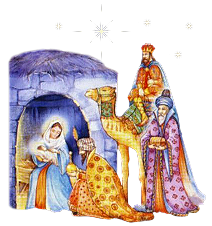 But after a great while struggling with all that changed around them they found a tiny baby.
Something new, someone they hadn't seen before.
They were overpowered by their feelings and didn't even try to understand them. They just kneeled and greeted it, perhaps with cute purry sounds, completely forgetting they had been so very important at their own homes.
They felt so good, that they handed the little baby expensive gifts.
A little bit strange perhaps, because babies should be given toys and lovely musicboxes.
But they gave their best, and all they had, and they were silent for a long time.
Christmas doesn't end with a holy baby, born under bad circumstances and put in a manger.
No.
The christmasstory ends with the three wise men who struggled a long time to follow a star and who arrived as complete strangers at a place they'd never been.
They sat down, took their time, and felt at home. Because in that little baby they sensed what is good for every human being: innocence, love and trust.
Whenever you have questions about autism, just let me know.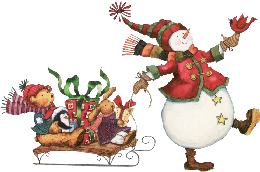 Now follow your path to the next blog:
Beyond Motherhood
My new square:
Click to go to the downloadplace.

Thanks to the ladies of Tube-Time for the tubes to make the graphics from this post.