Theme/prompt:
HEADS - "Yellow"

Make any kind of post about anything that is "Yellow."

One way or another, when I think of the summers in my childhood, I think of "yellow".
One of the gardens beside the road to school had a huge area grown with flowers with bright yellow hearts. They looked like sweets on cotton wool, and even know seeing these flowers I feel happy.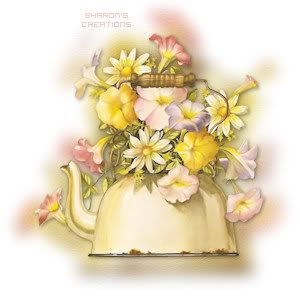 My grandmother knew how I adored the view and she bought me a white dress with green small dots and large yellow dots.
It was the time of the rock and roll skirts and the dress wavered out like a flat plate when I turned around real fast. The tule underskirt protected my legs for unwanted views, so the teachers smiled and all the girls wanted a dress or skirt like that.
When I stood still the tule lifted the dress so I looked like an upside down tulip, the silhouette which was modern at the time.
Because of my dress I was chosen to bring the flowers to the altar at the Maria celebration in october.
The bright yellow flowers were grown and kept in a glasshouse, so the lovely colour of summer would be present abundantly.
"It colours beautiful with the outfit of Maria", I overheard a nun talking to my teacher.
Ofcourse I didn't have any say over my own clothes, so my mother threw the dress away when it was too small. No chance to make something nice for my doll, or save it for my own daughters.
But the memory stayed...
And the yellow represents summer for me, each year.
Want to take part too?
Click the logo.