september 24 2009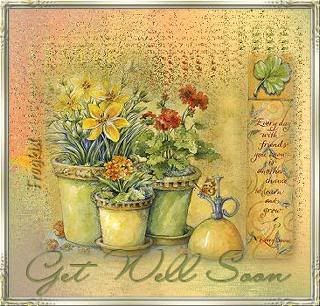 The father of the children had his knee surgery this afternoon.
The nurse called when he'd left the OR and told me to call her back about one and a half hour later. It took her 5 minutes to find her own number.
So strange she didn't want to call back when he would be ready to leave the hospital. It's quite normal to do so and the little information booklet said they would.
Maybe it was due to the fact that she was from another country.
Well, we were in the middle of dinner when the patient himself called he was almost ready to leave the hospital.
He was home in no time.
So now I'm mom and dad at the same time, as far as I wasn't that before, and I have a patient to attend to.
A patient I wouldn't have given permission to leave the hospital, because his leg under his knee is at least as twice as thick as the other one.
He keeps it up (at my place of the couch) all the time.
Well, we'll see what happens tomorrow.
My autistic son is now reading the rules and regulations of daycare.
He's tried quite a lot to escape from his fate, but nothing worked so far.
Right now I don't know if he's preparing himself seriously or whether he's trying to find something to get a fit about and use it not to go.
I'll keep you informed.
So I hope I won't oversleep tomorrow and get him out of the house in time.
Please keep your fingers crossed he'll go without problems and he'll enjoy his time there.