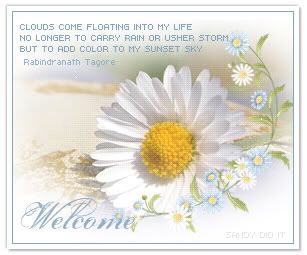 august 19 2009
Today we had one of the warmest days of the year.
It was about 30 to 32 degrees celcius, which is hot here.
Today it'll be 35 degrees celcius, which is one of the record temperatures.
Right now, in the middle of the night, it's still as warm as a normal summer day.
I've been walking near the lake for a short while, but there's almost no wind.
It's very warm inside the house, even with all the windows open.
The kids are complaining they can't sleep, and my autistic boy just came downstairs telling me he won't go to bed at all. Which means he'll be shouting all sorts of things when I'm going to bed, and he'll have meltdowns tomorrow.
We still have no reaction at all from the commission that needs to decide whether he can go to that special daycare. Next week the 40 workingdays come to an end, and I decided this afternoon not to wait until sunday (we're not getting mail then).
I wrote them a mail and reminded them we're waiting.
I didn't say that they'd probably had a good lazy vacation at the Cote d'Azur while we here were craving for a day like a normal family.
We could have had some daytrips and such when they had done their job right at the moment they needed to do it.
I'm so afraid that by the time we get the go-ahead the place at the daycare is gone.
Just like what happened with the place in the auti-class.
Well, we'll see.
The girls start at school september the 17th. Wouldn't it be great to have him 2 days a week at daycare so I can clean the house and do the things normal mom's do? Without someone complaining about it?
Because that's one of the main problems of my autistic son.
His complaing all day, about minor things, large things, things that can't be changed.
He laments about the behaviour of his sisters like an overaged grandma.
And especially on these tropical days we can do without.