july 22 2009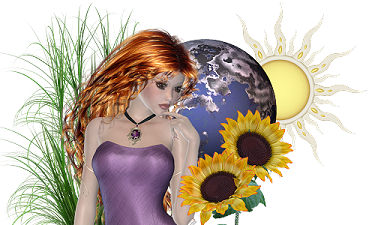 Last night we had very bad weather. Lots of lightning and thunder.
Seems the weather is getting worse each year.
The girls are to a hairmetamorfosis.
It's for siblings of autistic kids, as a special treat.
Boy nr 2 went to a meeting about living on his own with some care.
I've been busy with it since last year.
They rejected him, but his social worker said she would get him there.
The meeting went fine, but it turnes out he needs to hand over all his savings and his earnings.
He is saving for professional photoequipment and he's been very serious about it so....
He's ready to leave the house, and we're ready for him to leave, but I don't think he should hand over all the hard earned money and get pocketmoney each month which doesn't count up to what he brings in and what his rent is.
He needs to learn to live on his own and taking care of financial matters is part of it.
So I assume it's time to look out for another way of living.
It's that he has his goals far too high, otherwise he could rent a room at a studenthouse.
I'm annoyed that everything needs so much effort and struggle.
People who have enough money can do what they want.
I'm sick of struggling.
The wellbeing of my kids is depentdent on me and on some people who make the most stupid decisions and who don't care a bit.
Take our application for daycare for my autistic son.
It's a month ago, and they can easily take another month to tell us we have to wait longer. It's 40 days to write an answer to our letter.
I've spend so much time and effort making my son want to go to daycare.
By the time they've reached their decision he doesn't want to go there anymore.
People, even those who are professional carers, don't really understand how it is to live autism every day.
This morning a door slammed and it woke me up. At 5.30.
My autistic son wanted to eat something and his father was too firm asleep to make him something.
Oh, he can perfectly make sandwiches for himself, but he doesn't do it.
He needs to make decisions about butter and what to put on it, and he has to think where things are in the fridge. It's too much effort for him to reinvent creating sandwiches. (He's lucky he doesn't have to bake the bread himself.)
Because I'm far too tired and stressed I couldn't fall alsleep last night.
So I slept just one simple hour.
When all were up and running I suggested I might order some special vouchers for the train and busses.
Because a new payment system is introduced it's only a few euro. 3!!! For a whole day free travelling in the county/region.
I was told right in my face by the father of the kids that it wouldn't happen, because I cancelled a day like that in the past because of my asthma.
Well, that's my life.
I'm not complaining, just stating the facts.
When I look upo from typing this and someone enters the room, I'll just smile.
Because when I don't only the girls will care and they have enough to deal with.
I can only hope that I can keep up running this family until my doc comes back and has found out why the bloodresults are a compete mess.
Graphic made by me with tubes from
Outlaw by Design
.