june 30 2009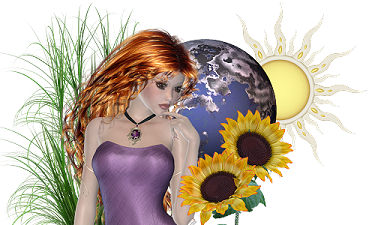 The weather changed into almost tropical summer.
First, saturday afternoon, the town was flooded with rain. We were lucky to be just outside the worst. Only the lettuce in the garden was completely destroyed again.
Then we had a few horrible humid days and now the sun is shining full and happy.
When I decided not to go on a vacation to england the family sighed from relief and I got a lashback I'm fighting against. I really looked forward to going. So I feel horrible. I just hate my life and I thought that realising a dream would enable me to cope better with the day to day stress of the kids and all the care and lack of it around them. Well, they need so much that I should be happy to be able to eat.
Thought to phone the doctors practice to check whether it was really possible to get my blood checked today.
Got the unkind desk assistant.
One way or another she drags me into feeling bad each and every time.
She told me that today wasn't the day to check my blood.
No problems with that. I thought so.
Then I asked her for a labform so I could get my blood checked at the lab tomorrow.
No, I needed to make an appointment with the diabetesnurse.
That means being told I'm overweight, like I don't know that myself, and get all that info that is all over the internet.
And I'm told to lose weight.
I eat perfectly healthy, in fact I still eat the same as when I got diabetes, and I was 55kg then. My diet is minimal.
I grew fat when I started to use the diabetesmedication, got cholesterolproblems and all that. Just on the same diet.
So don't tell me that losing weight will improve the diabetes.
Obesity isn't the cause of diabetes, at least not in my case. It's a consequence that makes me hate myself.
I was a ballet dancer, and inside me she's still there.
So I kindly told the desk assistant that I didn't want to visit the diabetesnurse.
She started to insist, I told her that I don't have time to show up at all these appointments.
She said I should... I asked "who says so". (The doc doesn't...)
She told me I shouldn't get irritated.
Then she threw all her power in the discussion: "It's good for you. The nurse means well with your health."
Oh my gosh!! She said: "because it's good for you". LOL!
I took a deep breath and told her that I'm at an age I need to be able to take care of myself and that I want to take care of myself. So, please would she tell me where I could get that labform...
Then the discussion stopped and she needed to know what should be on the form, she would ask the doc for his signature.
...
I still don't know where to get that form. LOL!
We used to have a special system on the wall at the old building.
We don't have it here.
Later I got a letter in the mail stating that my ADHD son needs to meet that impolite business doctor again. (He wanted to see my son last friday but we cancelled it because of the funeral.)
Ofcourse I don't feel like accompanying my son to someone who treated me like dirt. (see
here
).
His father offered to go.
Let's see if the guy dares not to give him a hand. LOL!
Graphic made by me with tubes from
Outlaw by Design
.