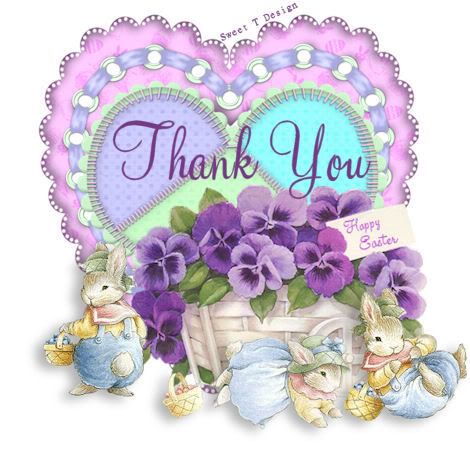 Happy Easter to all of you.
I want to thank all my commenters,
droppers and all who wished me and my family
a happy Easter.
Without you all I would feel very lonely on this planet.
Yesterday evening I wanted to put up this post, but I was forced offline because the evening became strangely dark.
Clouds were gathering right over our head.
One of the boys called me outside.
There was a slight rumbling all over the sky,
and against black clouds we could see grey ones streaming through each other.
I recognised this from when I was young,
had a look where the most clouds were coming from and ran inside,
switched the computer off while calling everyone else to unplug their euipment and ran upstairs to wake up the girls and get them downstairs.
Then I went outside again.
It wasn't raining yet. No smell of rain either.
Rumbling was all over and a strange tension was in the air.
The boys, who were with friends, came inside too.
Just when I wanted to turn and walk inside I looked towards town and there was a huge beam of lightning writing a g in the sky and them went straight down, hitting something.
I waited for the sound, but there was a strange silence. Even the bird nearby was just sitting there.
Then a large bang sounded and I grasped my ears.
Never done that before during bad weather.
A few minutes later the rain started with enormous intensity. Ugh!
We all sat in the livingroom, talking.
Through the curtain we saw a red beam of lightning coming down and it struck not too far from here. Just a few hundred meters.
When the bad weather was over, I had a look and told them to stay put.
When the clouds come in from a certain place, the bad weather will return, and so it did.
Another lightning struck in and soon after the boys got messages on their mobile phones from friends who were near the place where it hit. One of them kept a hissing sound in his ears until now.
When finally this natural display of power was over the kids went to bed and I stayed up for a while.
The bad weather returned again, but less powerful, without hits.
When it came again, I fell asleep.
We're living between two rivers, a canal and an area with lot of water too.
Bad weather that comes in from a certain place, gets caught between the two rivers.
Only once I've witnessed it to return over and over again. That was when I was young and staying with my gram.
In a way it's good to witness how powerful nature is.
It places all our human problems into perspective: the wrong colour of paint, my glasses not ready for Easter, not being able to keep up with all the work.
We all have each other, and that's what counts.
New graphics made. More requests will be accepted.
You can download them at
Blogbacktime
.