March 2 2009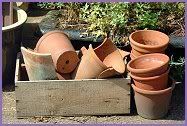 When I walked out the front door yesterday afternoon I saw an amazing amount of purple crocusses in the garden.
In the paper it said this morning that all throughout town the crocusses appeared in one day.
So time to change the look of my site.
I hope you like it.