february 23 2009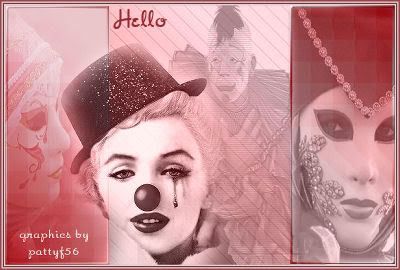 It's carnaval.
Even though today is the official start of the festivities, the school had their parties and parades last friday, the last day before the holidays.
Today is a special day, because the 1944 our town was bombarded by the americans and 800 people died. Between them 5 family members.
They were all on the list until 2 or 3 years ago, when someone meant to be able to clean up the list.
I can't understand how they went about, because there are no less killed, only perhaps more.
So the day is not only a sad day, but also painful for some family members, because their grief isn't acknowledged anymore.
The graves tell the stories far better than council lists ever can.
Roaming around the sites that write about the subject I found the photo of the sister of my grandmother.
She was one of the people who were removed of the list, but now she is on the list and someone else is removed. Unbelievable!!
Seeing the photo was a shock.
I've seen it before, about 30 years ago, when I helped my grandmother cleaning her bedroom.
I was touched then, that my gram lost her youngest sister.
But now seeing the photo revealed something unexpected:
one of my girls resembles her very much.
I can see features of them both, but one of them could be her daughter.
It's so strange to see her like she's able to start speaking from a photo.
It will be interesting to see if there's still such a strong resemblance when the girls are her age.
The remembrance service for those who died during the bombardment of the city was crowded.
Because I wasn't able to go, I lighted a candle.
For all those who are speaking from the past and those who aren't heard.
Later the carnaval parade started in town.
None of us felt like going, not even one of the children.
They were too busy leading their lives......
credits tag