january 24 2009
1. Which meal is the one you cook best?
I cook them all best.
2. Tell us what you would never eat.
Spiders and grasshoppers, maggots and all those other strange crawling and hopping animals.
I hope I'm never in need to eat them.
3. Is your hometown famous for anything or anybody?
Yes, I think most towns, when you dig deep enough.
4. Can you play a musical instrument?
Yep, plenty. Bagpipes, flutes, guitar, organ, who do you want to hear?
5. Tell us about your second ever lover.
Well, I realised too late that I loved him in such a way that I want to share the rest of my life with him.
He went with a woman to america. Oregon.
Last info I managed to get was that he wanted to move to Belgium.
I mailed him, but got no answer.
I hope he keeps his promise and shows up at the doorstep one day.
Ofcourse I don't know how my feelings will be. I have an old image of him in my mind.
6. What is your favorite restaurant?
None. We never go out.
Last time I was with friends in a little restaurant near the river.
Very good food, but the smoking was a crime.
7. If it were your call, how often would you make love?
And you think I'll answer that?
8. What famous person would you like to have dinner with?
Right now I want to dine with Mr. Obama and have a good meeting about international relationships and special needs people.
Michael Palin will be OK too. He's a famous world traveller and I would love to travel with him during one of his last journeys.
9. Tell us about your job.
My job is unpaid and undervalued.
I'm a mom of 6, 4 with special needs.
They're lucky I'm a psychologist, so they're not as medicalised as some children in the same position.
They feel like normal kids, and even though they get a lot of therapy at the strangest times, they don't even realise it.
It's good for their self confidence.
Lots of aspects of my "job" I don't like.
House keeping, dealing with authorities and schools.
I think autistic people should get equal opportunities that fit their capacities.
With proper insight in them individually they can excell in life.
Isn't it a pity most people just don't care?
So what's cooking here?
People think they're more important themselves than the people they should care for.
Have a great weekend!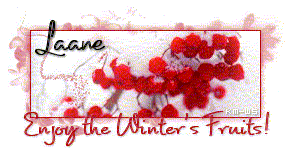 Want to take part too?
Click the logo.
Logo made by me with photo from Mirna.

You can request the logo, but only when you will credit properly.
There's also a header and a square of 125x125 available.