january 17 2009
1. Where had you moved from?
I moved from home.
Because we're here in a university city it wasn't easy to find a place to live.
But I was lucky, because the apartment was part of a combination: living and being a nanny.
2. Describe your first apartment.
It was near one of the main roads, so at 4 in the morning the trucks started roling. Ugh!
But the best of it was that I lived opposite of one of my favorite balletschools, and when they found out I enjoyed the music with them, they kept the windows longer open in the evening. LOL!
It was also very convenient, because when they had a spot open I was called to come in and I was dressed and ready within 5 minutes. So I had a lot of free lessons.
The apartment itself was part of a modernised beautiful large old house.
The old features in the house were all gone, which was a pity, but the high ceilings were still there.
I lived in the attick, which was in fact the top story of the house.
It was large....
And in it was an extra ceiling, or story, where I had my bed.
Oh... it was really big.
3. How old were you when you had your apartment?
Hmmm...I forgot. At about 20 I think. I was working and studying, so at 20 or 21.
4. Did you have roommates? If yes, tell us more.
No, but the house owners lived in the house itself.
The guy was rather impulsive and short tempered.
I didn't trust him.
5. What was your place of employment then?
I was the Nanny of the children.
One a baby of about 5 months onwards, a boy of about 8 and a girl of 12.
And I worked at the university as the secretary and coordinator of one of the lecturers. It was just before I became the youngest staffmember.
6. How were you finances at the time?
Rotten.
Being a Nanny was paid in a discount on my livingspace. I had to pay for that 160 gulden.
What I earned at university was barely enough to pay the rent, my studies and living.
Sometimes I had barely to eat.
7. Tell us about a lover who spent a night there.
Nothing to tell.
8. Tell us about a band you listen to then. (You can cheat. Look it up.)
No need to look it up.
I loved Supertramp, my friends loved the Police.
In fact I was OK with everything I could dance on or sing with.
I also sang with a local folkband. (Free food and drink. LOL!)
9. How long did you live there and why did you move from there?
I stayed there a few years.
Then they wanted to move to another house.
They planned to built extra livingspace, but they council didn't give consent, because the house was one of those special age features.
So I had to leave.
(To a room of 2x3 m.
The people were nice, but I lived between the boxes.
There was no place to put my things around me properly.
Even the
best diet pill
wouldn't have been able to create enough space to make it a good place to live and study for a while.
Soon after we decided to marry.)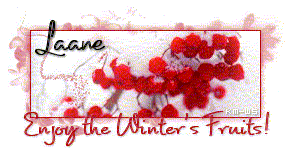 Want to take part too?
Click the logo.
Logo made by me with photo from Mirna.

You can request the logo, but only when you will credit properly.
There's also a header and a square of 125x125 available.