december 21 2008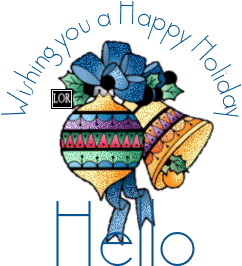 I'm having those pre-christmas-day feelings I used to have when my gram was still alive.
The weather suddenly wasn't important anymore when dad and I bicycled to the school where masses were held every sundaymorning to give the Jesuits a chance to have a mass with public and us a chance to escape from the gossiping crowds in our part of town.
We always saw the same people there and it felt like coming home.
I never really liked drinking coffee after mass, and in many churches it's still wasn't a habit in those days, but there it was.
String black coffee in white thick mugs.
The weight was a punishment for the sins of the week gone by and a reminder not to take that coffee for granted.
The cookies were thin during the first years of sunday morning masses, but became thicker and thicker and by the time I left they were the best chocolate chip cookies I've ever eaten.
They were also the best masses, and sometimes I would love to see those preachers step out of their graves and have their say about life itself one more time.
They weren't married, but they had some good insights that have helped me many years after I heard them.
Those sunday mornings gave me the feeling time had no end.
After church we went to my gram and indulged ourselves in the rest and quietness she always had around her.
I helped her prepare lunch for those who would walk in and sit down, and in the kitchen we took sips of the soup to see if the taste was right and to warm ourselves.
At that time of the day it was cold in the house, as there was only one coalheater, in the livingroom.
By the time the cuckoo of the clock had outdone himself with louds sounds of time the smells of the soup would hang everywhere. It even got my youngest uncle out of bed.
The sundays before christmas were special.
It was as if the sounds of the busses and cars on the streets were kept far from the house.
As if the christmastree created an unseen barrier to prevent unwanted sounds to wander in.
It's light was reflected in the windows and we were all the perfect christmasadvertisement family.
It happened once that on our way home it started to snow and that by the time we reached our own house the world was covered in a white fluffy layer.
In my mind it happens every sunday for christmas.
Those times were so special....