december 19 2008
Breakfast
Do you still have gifts to buy or are you done with your shopping?
In a way I feel a bit lost when all these questions about christmasshopping are asked.
We've had our presents in a traditional event called Sinterklaas, which is before the christmasseason starts.
All we need for christmas are the normal items like vegetables. I'll buy them next week.
Lunch
Has the economy affected any part of your Christmas this year? How?
We had a shamefull empty-feeling Sinterklaas, because we had only 3 very little presents for the children.
There was almost no way to make some money online for me, so we had nothing extra.
Christmas doesn't bring any luxury either.
I can only dream of the abundance of the past, with cake, puddings and lots of chocolate, and I feel very sad I can't offer that to my children.
Dinner
What is your favorite Christmas tradition?
None at the moment.
I'm sorry, I'm just not in the mood.
I'm far too bussy with other things than christmas. I haven't even been able to go to the dentist.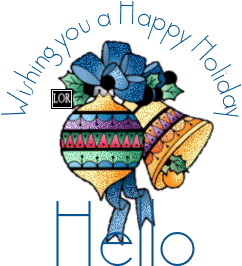 Midnight Snack
Are you feeling like a Jolly Elf or a Grinchy Scrooge right at this moment?
I'm feeling like the little girl with the matches.
I have to tell myself all the time to ignore myself, to be as bright and cheerfull as possible, because when I show even a little bit of how I feel the kids will sense it, will feel disturbed, and this christmas will turn into one big stressfull event.
Recipe for this Week
(instead of your recipe for life
what is it for just this week?)
Smile to each christmasornament you'll see,
ond sometimes it'll twinkle back.
Want to take part too?
Click the logo.