december 26 2008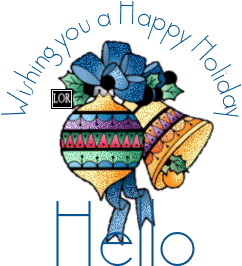 Merry Christmas to you all!
Christmas here is celebrated at 2 days, because it's a main event.
But now all the boys are to their sleeping places and they'll see the caretakers tomorrow again.
No christmas angel flew over, no santa dropped in.
So I went over to some "friends" nearby and asked for potatoes and lettuce.
I made a meal with lots of soup, potatoes, sausages and eggs to share, lettuce and I opened all sorts of cans with vegetables.
Somewhere far in a corner I found some cans with fruit, so we had dessert.
I felt like feeding the passengers of a bus stranded in a snowstorm from a sober meal for a few.
Well, we had music on, and created some smiles.
And the enormous amount of little bowls with content gavce us a rich feeling and even though not all stomachs were filled as much as those from some readers of this blog, sure our eyes were filled.
We all laughed about a joke told for the third time, and it was OK.
I had hoped the christmasbox from work would bring something usefull, but it was a disaster.
I guess the items in it were choosen by a bachelor who hadn't been celebrating christmas for ages. The bathrobe and towel were nice, the massage oil will go to the physiotherapist nearby, and the scrubsalt even smelled salty, so we all wondered whether it would also work as an anti-ice device one of these days, because it started freezing a lot.
We all had a sip from the fruitjuice, and we opened the can with fish in oil for dinner, but gave it to the cat of the neighbours. It smelled weird.
It was the strangest christmas ever.
My head is still spinning from the stories I heard, the discussions we had and the lack of complete silence.
Well, I asked for an hour of rest after dinner yesterday, trying to visit the sites of some friends to wish them merry christmas on the day itself.
But I hardly got through, because the connection was crap.
One thing that made this christmas even more different from other years was that I wasn't drained as much as I had expected.
I feel strengthened to fight my battle for autism even more than before.
When someone feels different and thinks different he is not a lesser person.
One of the boys said that maybe santa was autistic himself.
Who else would have such perseverance to visit so many people with only one thought in mind: to make them happy?
Some boys will be back to celebrate here "old year".
Traditionally that's an evening together to look back on the old year, and eat a lot of special dishes.
Then we all count down to the new year and welcome it.
Well, I'have one goal more to fight for:
No closing of facilities for people with special needs.
No closing of the places they consider home, unless they agree with it and can go somewhere to feel at home.
Happy holidays!