december 13 2008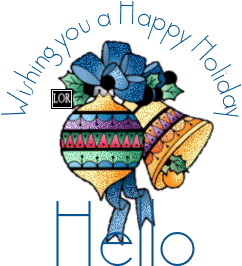 Waking up wasn't a pleasant experience.
Even though we had sliced unions beside our beds, most of us woke up with a headache and a very stuffed nose.
It's the perfect weather for a cold and some nasty bugs are going through the schools and now our house.
The only one who felt healthy went to a friend, and in the afternoon the girls went to play with a friend too. They were invited for dinner and they were also taken to choir and back.
So it was a rather quiet day.
For dinner I made a kind of shepherds pie, adjusted to what I had available.
So no lamb, but minced meat.
When I was adding spices the pepper box shot open... I reacted rather fast, but quite a lot disappeared into the mushy lot.
I feared the worst, but because those who were at home all were dealing with the cold, no one complained.
In fact they liked the prickly taste. Gooooddd!
One of the boys works at the supermarket.
He brought home his christmasbox completely unexpected.
It was full with things he and we like: plenty of chocolate, some coffee and tea, two luxury drinks, candles, cookies and tomato puree. LOL!
Maybe the last item landed in the box by accident, because it didn't fit in with the theme.
Well, he was very happy and quite willing to put things away for christmas.
So that's a good start of the christmastime.