december 20 2008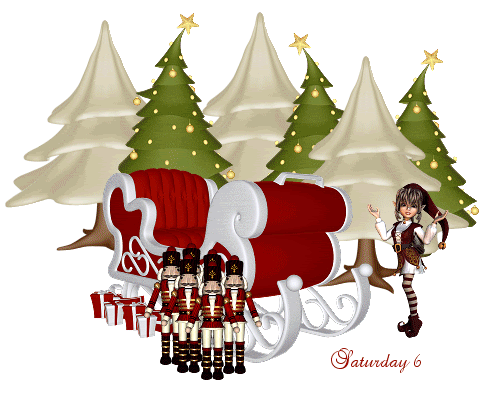 1. On an average year, how many days before Christmas do you generally finish your Christmas shopping?
Well, as our presents-part is already finsihed at december 5th...called Sinterklaas, I'm finshed shopping for gifts before that.
Groceryshopping is done well in time for christmas, but when we want something special we need to be in the shops when they prize the special products down. So that's during the last hour.
The year before last year we really had special things we would never ever have been able to afford.
2. Is the economy making you spend any less on gifts this year, or are you spending about the same?
We have been spending a lot less.
In fact it was a complete shame we had nothing more to spend. Ugh!
3. What part of the Christmas scene do you find the most chaotic?
What part do you generally worry most about?
Well, that's a new question in all those memes about christmas.
Most chaotic will be the evening of december 31.
This used to be a quiet and calm evening, but now the boys are older and use fireworks I don't feel at ease at all.
They walk in and out, friends come in at the back and the front. My house feels like a public space instead of a home.
My worry is about having one classical autist and 3 with autism spectrum disorder along with their father who doesn't want to acknowledge his autism spectrum disorder.
I don't feel like an angel of peace during those days, but as the police of peace or even the devil of peace.
Everything to keep the herd calm.
That my son with asperger sleeps here too is not only inconvenient, but I'm afraid one of the reasons of irritation, because we have not enough space and people have to go around him in the mornings.
Well, we'll see.
4. Take the quiz: What Movie is Your Christmas Most Like?
Well, as the outcome was a movie I don't know at all, I've left the answer out.
I think my christmas most resembles Tarzan. Me flying through the jungle! LOL!
5. What Christmas movie is your favorite? Which one is your least favorite?
I don't like fighting movies on christmas, but I like a sweet movie that leaves me in tears because it ends all in peace and happiness.
6. What Christmas tradition from years past do you miss the most now?
Going to sing at the choir with my dad,
going to visit my gram and have all the family around,
walking through the wood with no one there, not even santa
Want to take part too?
Click the titel.
Logo made by me with tubes from
Outlaw by Design
.
It's permitted to download it to your own computer and upload it to your site.
Please don´t direct link, as it slows down my site. I´ll change the link regularly so you´re left with an empty space or a red warning sign.
Please credit properly.