november 14 2008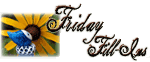 1. The last band I saw live was
my own bagpipeband
.
2. What I look forward to most on Queensday, our national traditional celebration on april 30 is
the faces of the children enjoying themselves, and our princes and princesses taking part in old-dutch games.
.
3. My Christmas/holiday shopping is
non existent, because we celebrate Sinterklaas right at this moment until december 6, so we celebrate the message of christmas in rather a pure form.
.
4. Thoughts of
worry about money for presents for the children
fill my head.
5. I wish I could wear
my former balletoutfit
.
6. Bagpipes
are instruments right for me, I love to play them
.
7. And as for the weekend, tonight I'm looking forward to
one of my online friends online after many months of silence
, tomorrow my plans include
the usual saturday stuff like laundry, cleaning and putting the groceries away. That's quite a bit for a family of 8, and I look forward to see casualty on the BBC
and Sunday, I want to
find some time for myself and I hope that all those autists in one room won't be a problem and I can spend time without "interpreting", the meaning of what they say and do, for others.
!
Want to take part too?
Click the logo.