may 11 2008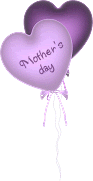 I did it!!
I made some firm bids on a dollshouse last night, but I still owe my own money, because someone else made a ridiculous bid. Maybe the seller himself with a second acount, because everyone was bidding rather careful and suddenly one bid came in and was skyhigh. So strange.
Well, I started surfing around, got me a glass of cranberry juice and enjoyed the silence of the night.
For a long time I've wanted to do more with the dollshouse items I've collected.
I do have a dollshouse, but it's 1:24.
Most of my items are 1:12 thought. So too large. But they're beautiful.
I've decided to take a bit more effort to start a 1:12 house.
When I can't find a dollshouse I love against a reasonable prize, I can at least start with one room.
I have such lovely dolls:
a real victorian lady
two maids
twinbabies
one pair of parents
I have even a beautiful christal chandelier
A large table with kitchenitems, which can be used for a kitchen or a shop.
Furniture for rooms and a kitchen.
Etc etc.
Instead of the dollshouse I bought a lovely cot and crib. I can use lace to make them victorian. (Even though I doubt if victorians slept under lace. LOL!)
And I bought a tiny silvercolour teaset.
Because I know a few teasets waiting to be bought for a few pennies, I've deccided to start a teaset shop.
I can't wait!!!!!
So I finally made a step towards realising a dream that brightens my phantasy for so many years.
I did it!!!!
Please rate this item here:


New on my wishlist: (Not all houses, but these I like)
Patricia Villa - gulfriend
(EUR 187,79) Item No. Co29116
Mini Palæ - Creme
(EUR 228,05) Item No. 29104-9
De Winkel
Bouwpakketprijs € 79.50
Rose Cottage
Bouwpakket € 85,-
Ann's Shop
Artikel Nr.: EM8362 EUR 129.00
shop
Artikel Nr.: HM8006