april 30 2008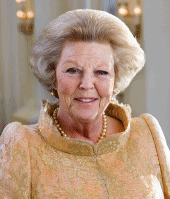 copyright RVC



It's Queenday!!!


Our former Queen, Juliana, celebrated her birthday on this day.
In honor of her and for some other reasons we kept Queensday on april 30.

Each year Queen Beatrix visits two towns to take part in the celebrations.

This year it's Makkum/Wunseradiel and Franeker in Friensland, the north of the country.


In case you want to enjoy the way we celebrate such a special day, you can visit some sites and enjoy the life broadcasts.

Makkum:

website: Queensday at Wunseradiel
website: queensday at Makkum


Franeker:

website Queensday at Franeker
website local broadcasting cooperation

TV life:

Site of the Dutch Royal Family

I'll update this entry with the url to the summery of the day.
You can find the summary video at the following page.
At the right you'll see: mediatheek. The last link is the summary.
And some photos from people in the country:
.